Aruba Timeshares
Condos-Townhouses-Villas-Apartments-House Rentals Inns-Bed and Breakfasts
Smaller Hotels

On the island of Aruba you will find an array of accommodations from Aruba timeshares, to high rise luxury hotels along Palm Beach, to wonderful low rise hotels on Eagle Beach, villas, condominiums, townhouses, apartments, inns, bed & breakfasts, house rentals, and other smaller hotels scattered on the island.
A great alternative to paying yearly for accommodations in a resort is either owning or renting an Aruba Timeshare.
You can find a real bargain looking for units for sale through private owners rather than purchasing a timeshare directly from the company.
There is also Aruba real estate for sale, for which I suggest you use a reputable licensed real estate agent.
---
Aruba Timeshare Owner
Aruba timeshare ownership allows you to enjoy a prepaid yearly vacation or holiday in a "home away from home" with beautiful accommodations and great amenities. You will have more spacious accommodations indoors and enjoy a private balcony or patio outdoors with ocean views. Most properties have master bedrooms, living areas, dining areas and fully equipped kitchens. You will enjoy all onsite amenities the resort has to offer; pools, fitness centers, restaurants, bars, casinos, housekeeping services, etc.
---
Aruba Timeshare Rental
Aruba timeshare rental is a smart consideration if you are not ready to become a timeshare owner. You will pay hundreds of dollars less to enjoy the wonderful accommodations in Aruba, along with the great amenities, than you would if you paid for a hotel room each year. It is also a great way to familiarize yourself with the resort property without committing yourself to any long term contract.
---
Gold Coast Aruba

Gold Coast Aruba is the newest luxury residential gated community in the heart of prestigious Malmok. It is a short distance from the scenic northwest coastline, near beautiful beaches, and next to Aruba's signature Tierra Del Sol Golf course. Aruba Gold Coast offers contemporary two and three bedroom Villas, Condos and Town Homes. This is ideal for those looking for luxury, style and comfort amongst lush landscaping, refreshing fountains, and picturesque plazas. The Clubhouse offers spa services, a state of the art fitness center, 2 tennis courts, swimming pool, restaurant and lounge, mini market and much more. This gated community has 24 hour security and maintenance service, as well as housekeeping, babysitting, and catering services. It offers airport pick up and drop off convenience and has a pre-shopping service to stock your refrigerator and cupboards before you arrive. This is a perfect vacation retreat and solid investment for those looking for a home away from home.
---
---
Aruba Timeshares

Follow the logo below to visit SellMyTimeshareNOW.com for a large selection of the Aruba resorts listed above and many more timeshare units for sale and rent by owner.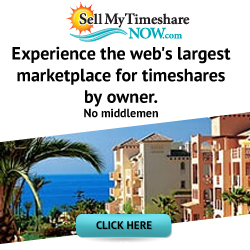 ---
Aruba Condominiums and Townhouses
The Residences @ Divi Village Golf & Beach Resort
Acqua Condominiums Aruba
Oasis Luxury Condominiums
Gold Coast Malmok Aruba
Jardines del Mar
Pearl Eagle Beach Aruba
Oceania Residences Aruba
Aloewood Gardens Townhouse
---
Aruba Vacation Villa

Tierra del Sol Villas
Golf Villas - Divi Village Golf & Beach Resort
Aruba Beach Villas
Aruba Blue Village
Vistalmar Villa
Click on the link below to check out Aruba villa rentals.
Just type Aruba in the destination box.
---
Small Resorts
Apartments / Inns / House
Bed and Breakfast

Click to read about things to do in Aruba.
Copyright © [2016] ArubaHotelsBeaches.com. All Rights Reserved.