Aruba Vacations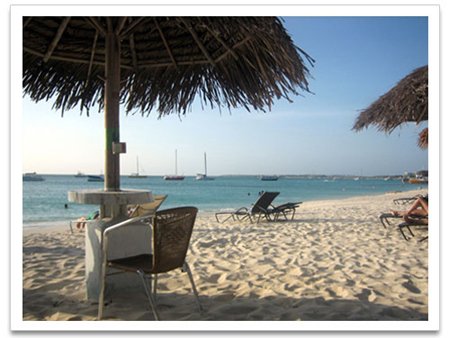 Aruba vacations are the best!
In a few weeks we will be off on our yearly vacation to Aruba. I am so looking forward to rejuvenating my mind, body and soul on the most pristine beaches of this unique island. An Aruba holiday is just what I need.
No blackberries, smart phones, no laptops for me….my only desire is to lie on the beach with my feet in the clean soft white sand, feel the warmth of the sun on my body and relax without any thoughts in my head of work, bills, etc!
I might choose to read an engaging book, and I might have an island drink or two! Later in the early evening, you can always find my husband and I on the beach enjoying the most fabulous Aruba sunset.

After we shower, we'll relax on our terrace, have a glass of wine, and decide which exquisite restaurant we will dine at that evening.
After our sumptuous dinner, we usually take a stroll in the warm evening breeze along the lit beach-side walkway. We enjoy the island music along the way and occasionally find ourselves enjoying the various hotels' glitzy exciting casinos. One year, we won a jackpot that actually paid the cost of our Aruba vacation!

Be aware though...budget yourself if you like to indulge in gambling. It's easy to get caught up in the excitement.
We actually prefer to save our money for many of the excellent restaurants that you will find throughout Aruba. There are also restaurants for the budget minded that are enjoyable.
The following day we might take the bus in front of the hotel and enjoy a day of shopping in the town of Oranjestad, with it's charming Dutch architecture and interesting shops. Maybe even stop for lunch at Iguana Joe's for their fantastic fajitas and quesadillas.
In Aruba there is so much for you to choose from to fill up the hours with daytime activities...if you choose to be active. And, don't forget to enjoy the Aruba night life!
Whatever your choices are, your Aruba vacation or Aruba holiday will be a memorable one!
---
If you're looking for lots of fun things to do, read all about the many activities and sightseeing tours offered.
Copyright © [2016] ArubaHotelsBeaches.com. All Rights Reserved.