California Lighthouse
While on a Jeep Tour we visited Aruba's California Lighthouse on the northwest tip of the island near Arashi Beach.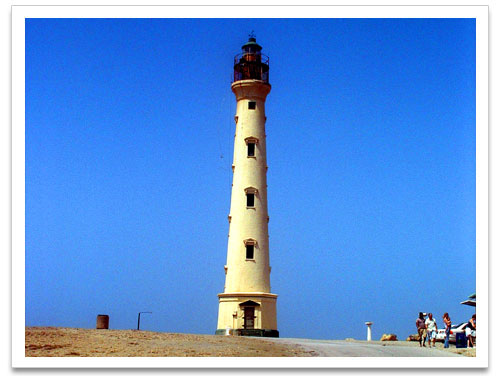 The Lighthouse is not open to the public so a brief walk around it took only a few minutes. The Lighthouse itself actually was not as interesting as the ride up there...or the view!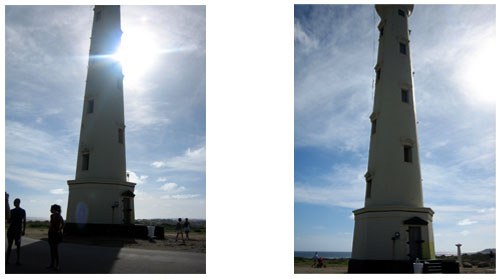 This is the view we had of the Tierra Del Sol Golf Course which is south of the lighthouse.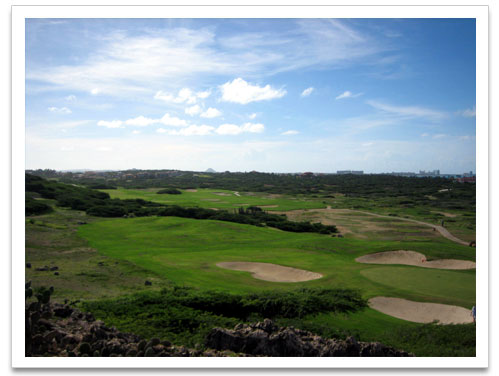 Here are other photos taken from the area of the Lighthouse.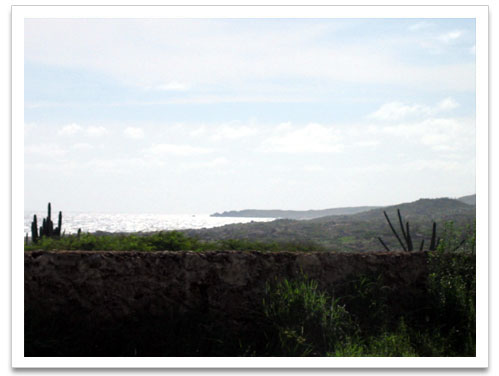 The landscape is a desert environment with lots of cactus, shrubs, sand and rocks.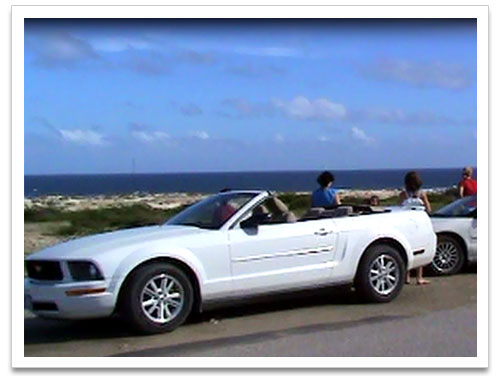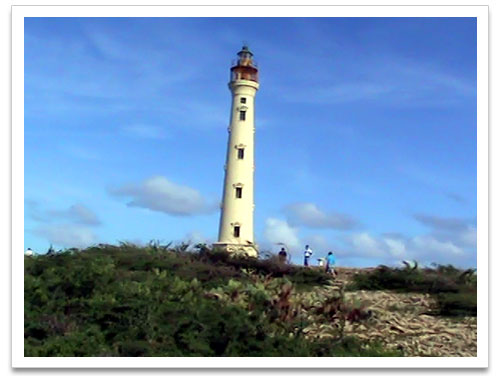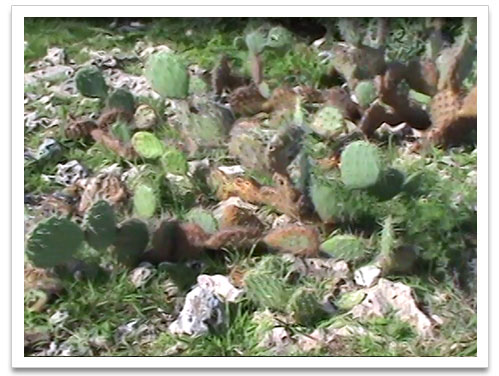 Situated on Hudishibana Hill next to the California Lighthouse is the Italian restaurant, LaTrattoria El Faro Blanco. It is open for breakfast, lunch and dinner. The views of the sunset and ocean are spectacular from the outdoor terraces and open-air bar. There is live music every evening from 7:30pm-9:30pm.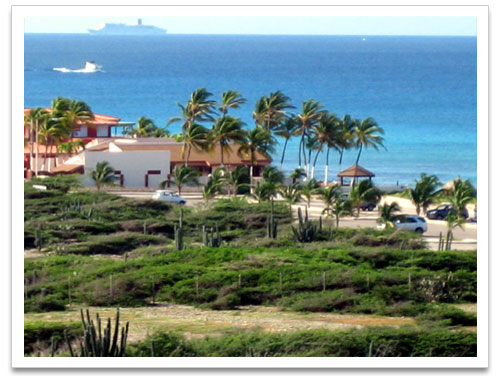 After a brief stay near the California Lighthouse we got back in our Jeep to move on to visit the Alto Vista Chapel.
Click here to return to our Aruba Sightseeing Tours page.

Copyright © [2013] ArubaHotelsBeaches.com. All Rights Reserved.