The Butterfly Farm
On one of our many trips to Aruba, we decided to take our 8 year old Grandson, CJ, to The Butterfly Farm. Of course being the active, adventurous kid that he is, he thought it would be boring. Honestly, we thought it might be boring also but it was actually fun and very interesting.

It turns out CJ (in the blue shirt) had many questions for the tour guide, who was a lovely young woman with a vast amount of knowledge to share with us. She told us about the life cycle of the butterfly... from egg to caterpillar to chrysalis to butterfly. She was very entertaining as she told us of butterfly habits and the miracle of metamorphosis.
The chrysalis stage comes in many sizes and varieties as you can see below.
If you arrive early in the morning you can witness new butterflies emerging from the chrysalis and taking their first flight. This tropical garden was filled with the world's most colorful butterflies from around the globe.

The butterflies were not the only creatures that lived in this tropical garden. There were turtles and tropical fish also.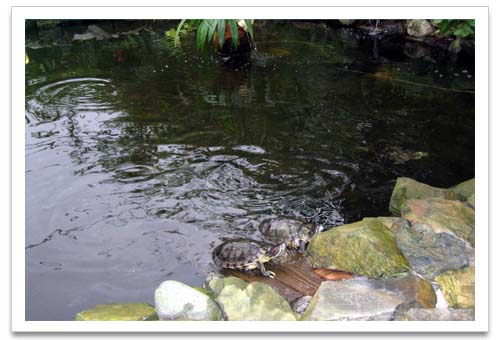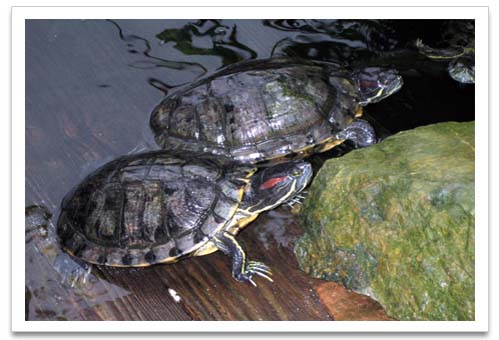 We roamed around the tropical gardens and took photos of this delightful butterfly farm.



Of course CJ had to check out the gift shop and take home a souvenir or two.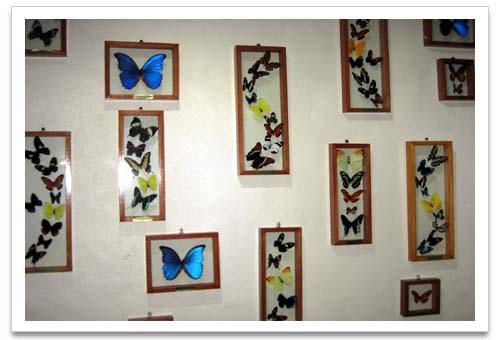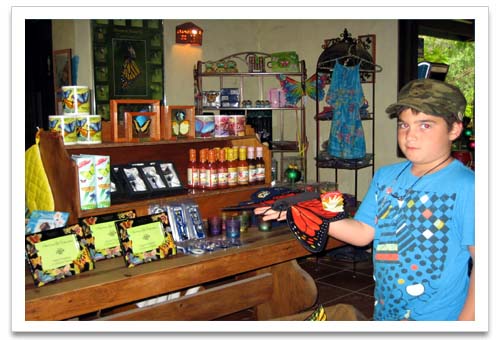 I think a trip to The Butterfly Farm is worth your time. Our grandson was amazed and wanted to return the following morning to witness the new butterflies emerging from the chrysalis. The Butterfly Farm is across the road from The Westin Aruba Resort on Palm Beach. It is open 7 days a week 8:30am - 4:30pm. The last tour starts at 4:00pm. Your admission ticket gives you a free pass for the rest of your vacation. The cost for an adult is $15.00 and a child is $8.00.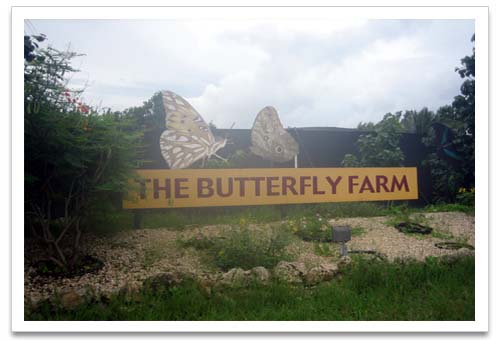 If you're looking for more family adventure, check out our Atlantis Submarines page.
Click here to return to our Aruba Activities page.
Copyright © [2013] ArubaHotelsBeaches.com. All Rights Reserved.